Kalama Terrace is a rarity in South Kihei: It is far enough away from busy South Kihei Rd so as not be effected by the street noise but still remaining close to Kihei's best and largest beach (Kamaole One/Charlie Young Beach), Cove Park (Kihei's top surf and boogie boarding spot), and many shops and services. Kalama Terrace has a recently renovated pool area with mature vegetation and swaying palm trees overhead. It has gas barbecues and a dining area among the lush landscaping near the pool.

Another rarity in Maui is that Kalama Terrace is a smoke-free complex so guests can enjoy the freedom of breathing the clean and fragrant Hawaiian air throughout their stay! Kalama Terrace is also a very eco-friendly complex. All hot water is heated by the solar panels on the roof, it has many fruit trees including a herb garden which guests are welcome to use to spice up their home cooked meals! Kalama Terrace also has a recycling program and a 147kw electric solar system that will provide almost 100% of the electrical needs of the entire complex!
The complex was very well maintained, and had assorted Hawaiian flowers, fruit trees and mulitude palms trees over the acreage. It was easy to melt into the Hawaiian tropical mindset and slow down to enjoy life there. A short easy stroll would get you to a grocery store, many restrauants, large beautiful beaches, gift shops, parks or bars/grills. We even saw five whales!

Rossy H, from Howard Ohio
Pool, BBQ area
Recently renovated pool and barbecue area situated in the center of the complex and surrounded by lush vegetation, tall palm trees and mature landscaping.
Great location
Perfectly located to be walking distance to numerous shops, services, beaches, sports activities and more! Kalama Terrace is a well kept secret among repeat visitors!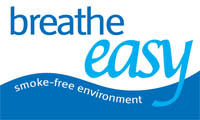 Clean Air
Kalama Terrace is only one of a handful of condo complexes in all of Maui that have a smoking ban in the entire complex. Enjoy the Fragrant hawaiian tropical air!
Eco-friendly
Solar hot water system, recycling program, fruit trees, herb gardens and a 147KW photovoltaic solar power system that will produce enough energy to cover all of our electricity needs!